University Admissions System
Increase the power and reach of candidate recruitment.
University Admissions System
Increase the power and reach of candidate recruitment.
University Admissions System.
Is a comprehensive, intuitive online solution to support student acquisition. It allows you to handle multiple candidates in a short period of time and makes it easier for recruiters to monitor and analyze the entire process. The electronic admissions system streamlines and expedites contact with university applicants by conducting all communication online.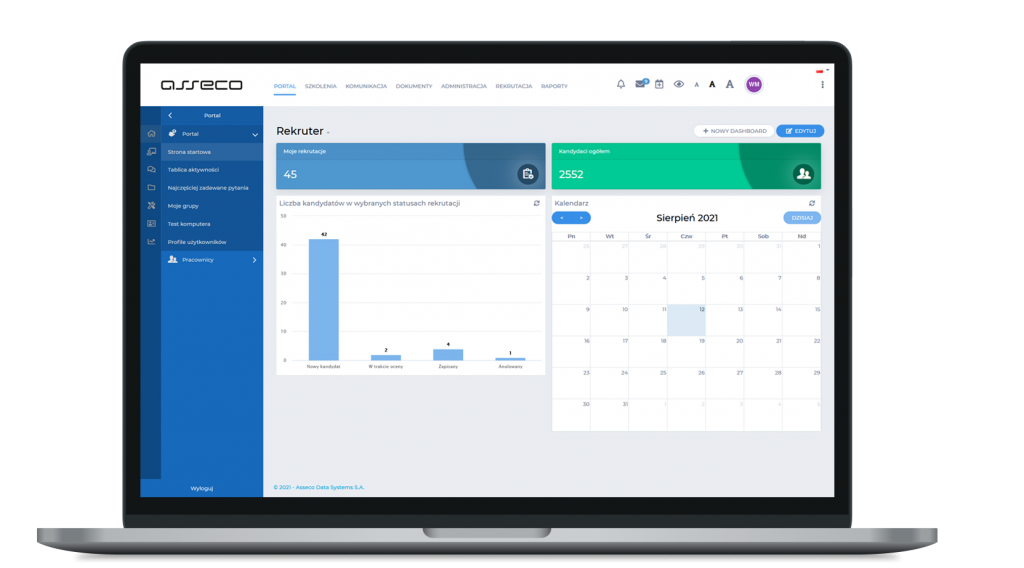 Want to learn more about our solutions?
Explore the functionalities of the
University Admissions System.
Increase the effectiveness of online recruitment. Opt for the convenience and security of the student acquisition process.
Create an offers for university applicants.
• Manage your multilingual recruitment website from within the CMS.
• Use the search engine for universities, majors and types of studies.
• Publish multilingual information about recruitment and its stages.
• Design and share recruitment forms.
• Define the mandatory scope of the documentation.
• Select required clauses on personal information.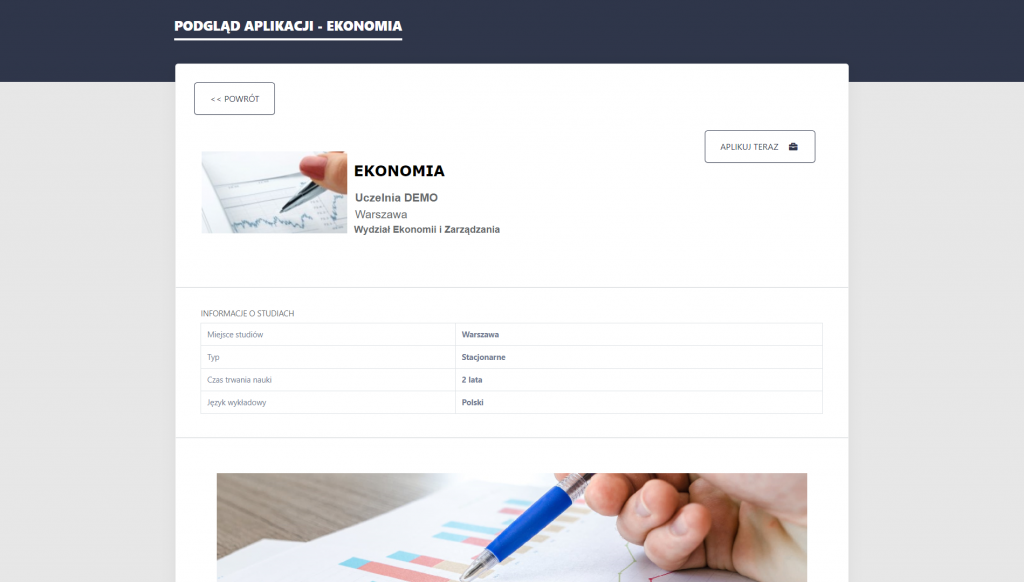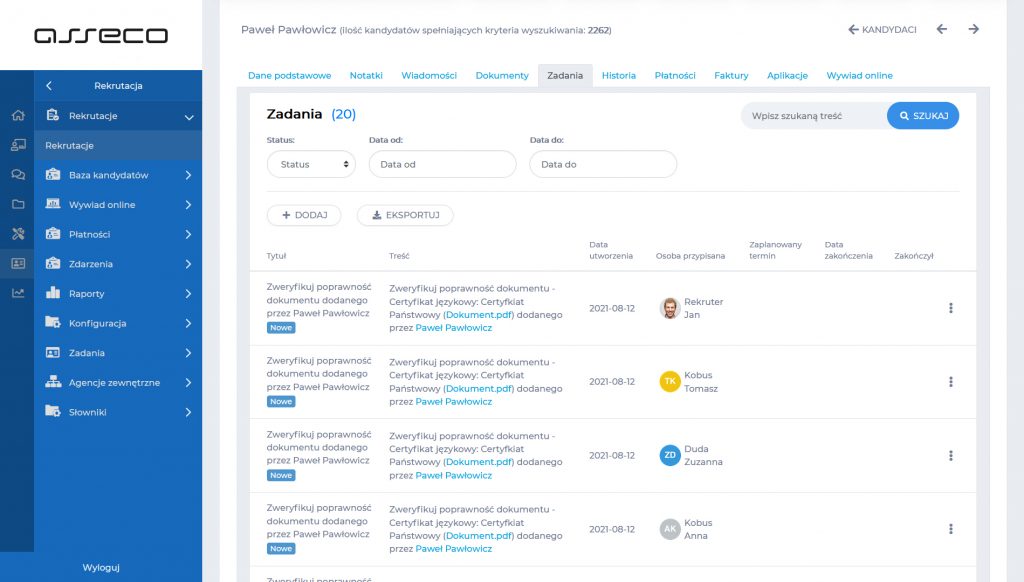 Execute recruitment processes.
• Manage your recruitment document repository online.
• Verify the correctness of form data automatically.
• Communicate with the candidate at every stage of the recruitment process.
• Work with external recruiting agencies.
• Share information on the current status of recruitment.
• Allow candidates to pay online.
• Define and share tasks in the calendar and "to do" lists.
Monitor and optimize the process.
• Report and monitor selected recruitment parameters, such as:
– number of people interested in particular fields of study,
– summary of open/closed admissions.
• Search for candidates using predefined filters.
• View candidate event records in one place.
• Use and create advanced reports and analyses.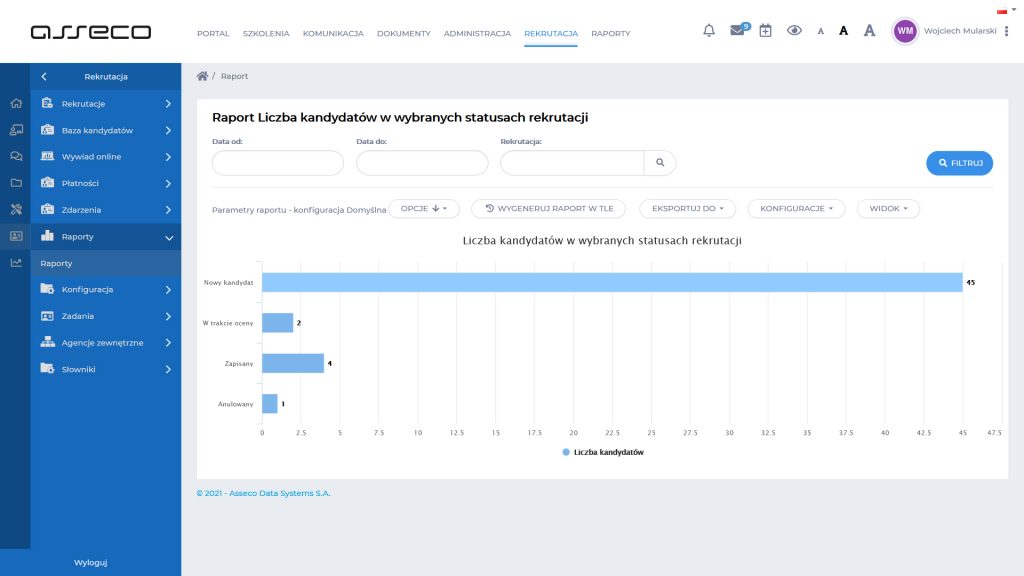 Why
Asseco University Admissions System?
Comprehensive documentation management
Constant online access to the system
Professional support for recruiters
Candidate information in one place
Data security and confidentiality
Check what else we can do for you!
Find out about all our systems for higher education.