Asseco Educational Platform
Build a welcoming and safe teaching environment.
Asseco Educational Platform
Build a welcoming and safe teaching environment.
Asseco Educational Platform.
Is a modern and comprehensive solution supporting educational processes carried out by universities. It allows for online or hybrid student teaching. It can also be used in standard classes. It has a modern and attractive interface accessible from a smartphone, tablet and computer.
Want to learn more about our solutions?
Discover the possibilities of the
Asseco Educational Platform.
Modernize didactic processes for the university. Bet on the convenience and safety of your courses and exam sessions.
Teach.
• Conduct standard, hybrid or online courses.
• Make use of video conferencing, virtual classroom, online consultation.
• Create e-learning courses, educational materials, surveys.
• Provide open multilingual instructional resources (MOOC).
• Import subjects and course groups from the dean's office system.
• Make courses more interesting by using VR simulators and virtual IT labs.
• Automate the process of analyzing the compliance of teaching materials with accessibility standards.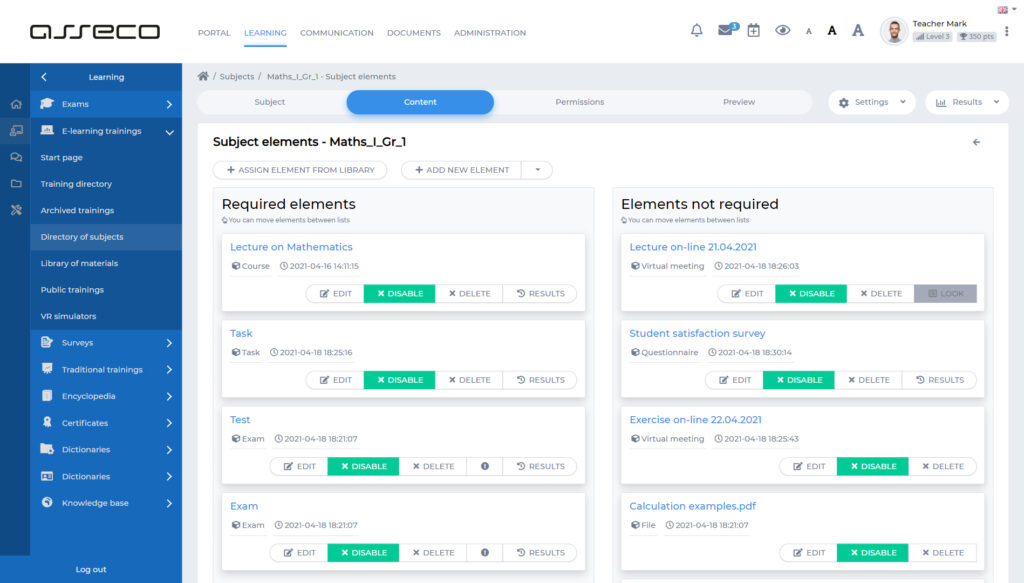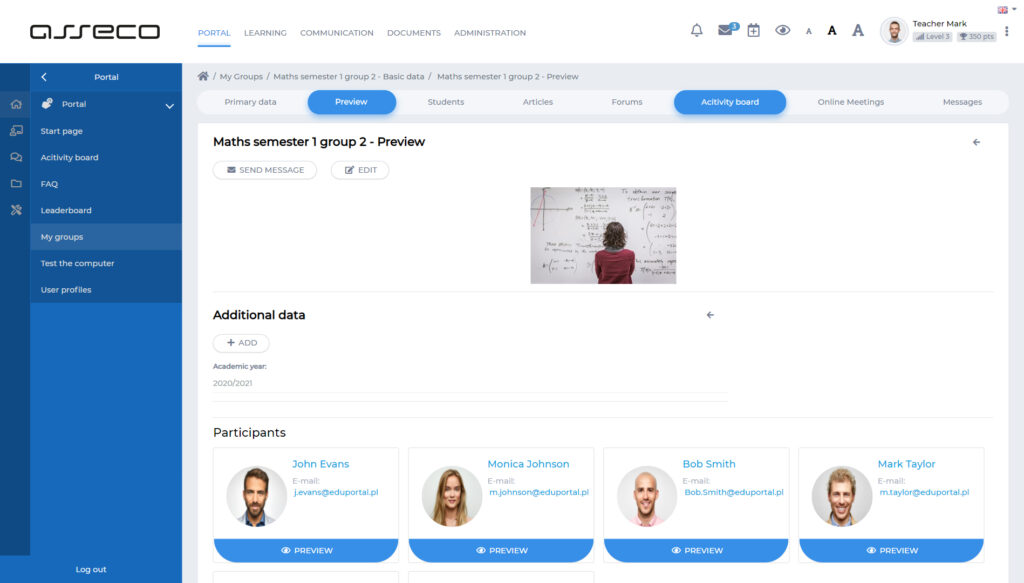 Collaborate.
• Use the calendar and gain access to up-to-date deadlines and tasks.
• Create questionnaires and conduct online surveys efficiently.
• Use boards, forums, messages, blogs, chat rooms in communication.
• Introduce gamification mechanisms and motivate students.
• Use the knowledge base: create, share resources and articles.
Examine.
• Plan dates and schedule exam times.
• Conduct oral and written exams in an online format.
• Randomize questions and define the number of attempts and pass rates.
• Use the available tools to create written tests.
• Verify student identity and detect abuse automatically.
• Generate certificates for supplemental exams.
• Share exam results and grades on the platform.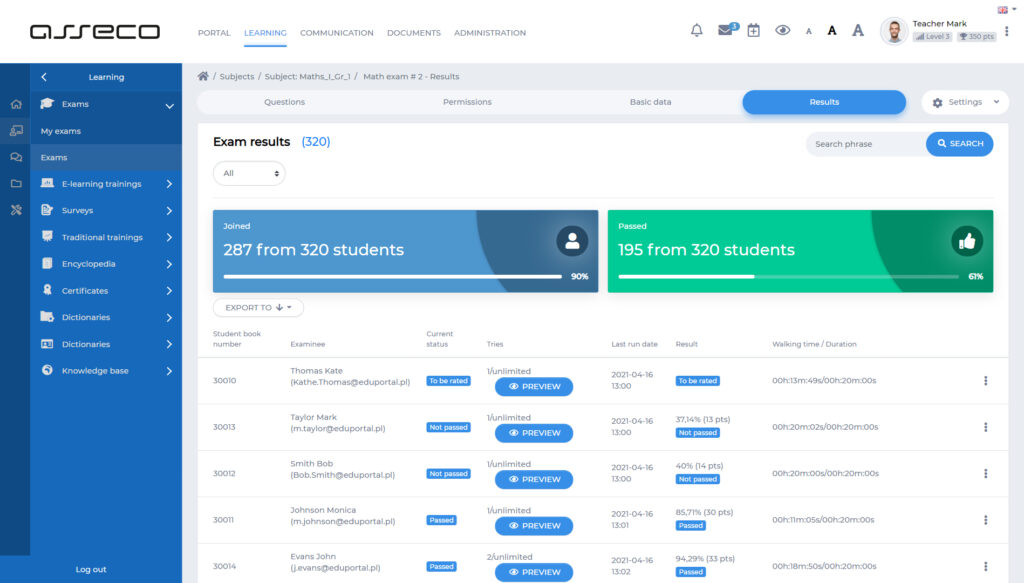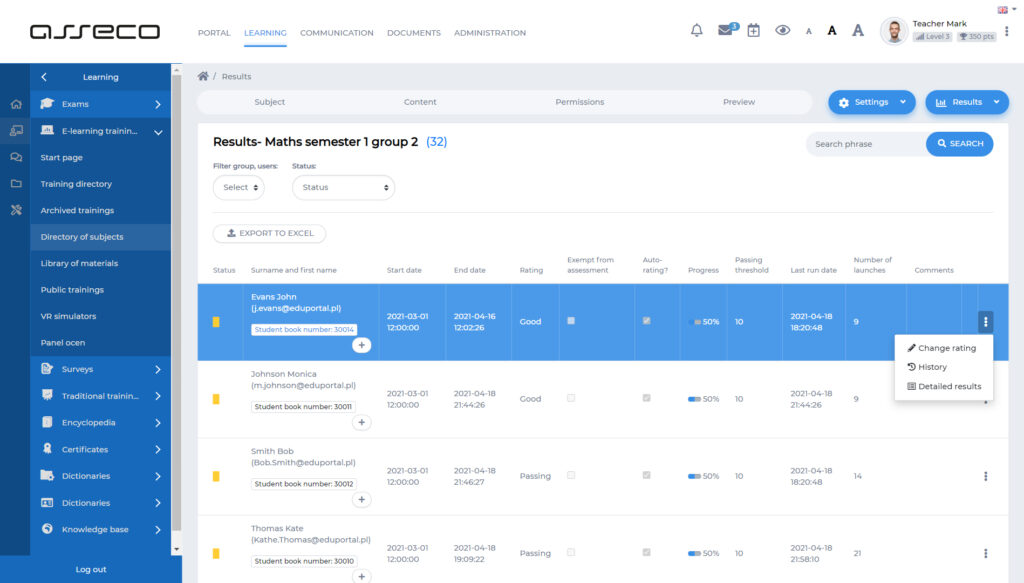 Monitor.
• Inspect and review the curriculum and the realization of the classes.
• Check students' activities and learning progress.
• Oversee the examination process.
• Use and create reports and analyses.
Why the Asseco Educational Platform?
Intuitiveness of system operation
Automation of learning processes
Data security and confidentiality
Check what else we can do for you!
Find out about all our systems for higher education.