Dean's Office System
New quality
in handling students' affairs.
Dean's Office System
New quality in handling students' affairs.
Dean's Office System.
Is a comprehensive solution supporting administrative and management areas at universities. It provides digitization of processes, unification of procedures and remote access to data, thus reducing the number of generated documents. It has a high level of scalability and can be integrated with any system used by the university.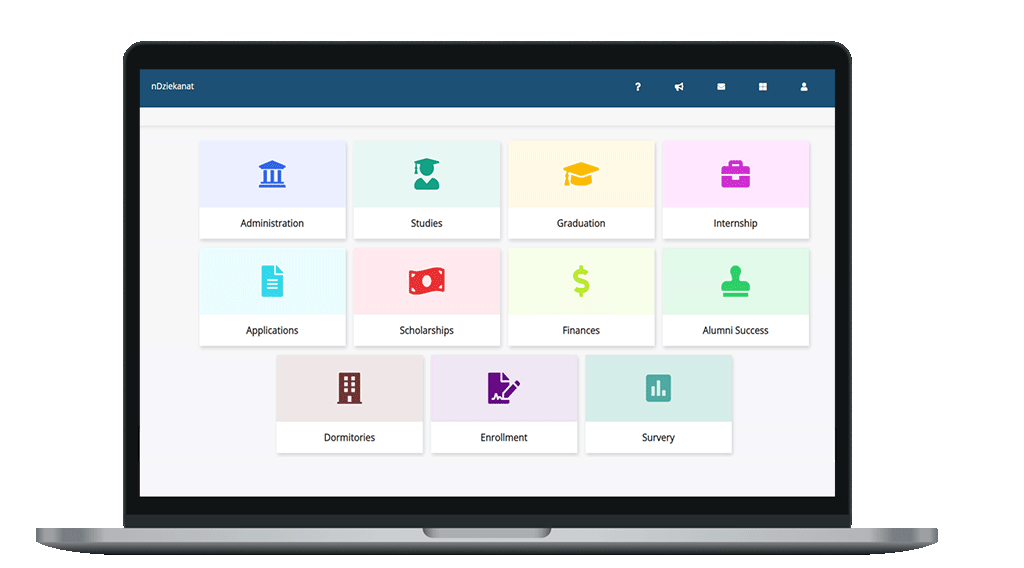 Want to learn more about our solutions?
Explore the functionalities of the
Dean's Office System.
Streamline your virtual dean's office operations. Opt for the convenience and security of an electronic student handling process.
Directing the course of studies.
• Assign ECTS credits.
• Define learning outcomes and PQF.
• Use a graphic calendar with class dates.
• Create reports and inspection records for classes.
• Keep attachments in electronic form.
• Maintain an electronic student record.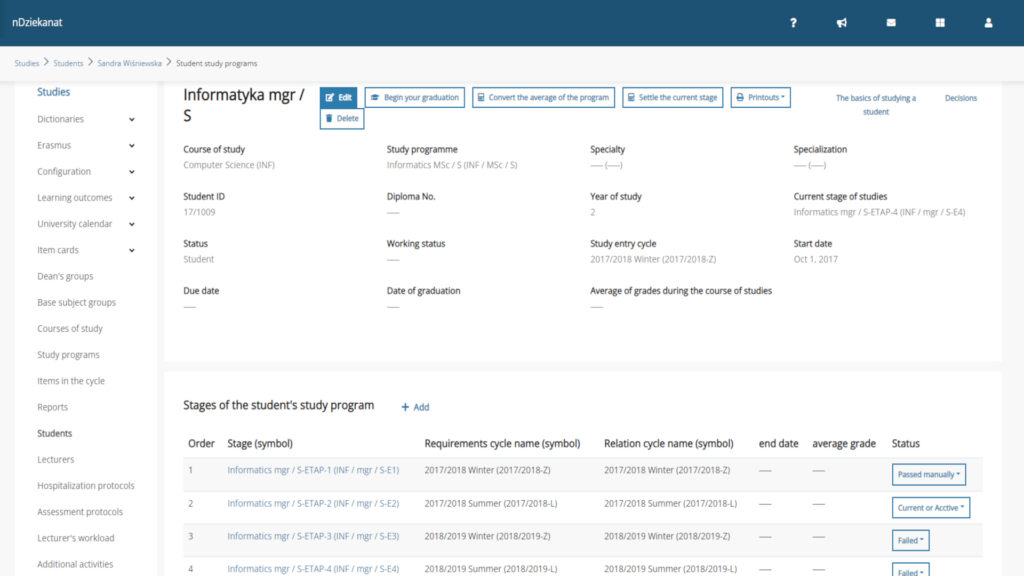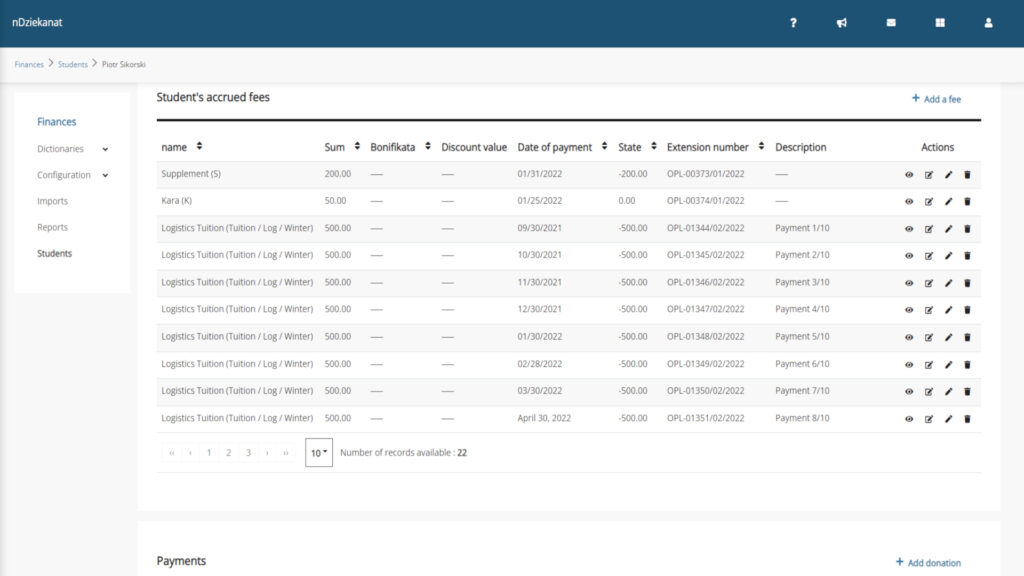 Payment monitoring.
• Enable online payment and verify deposits.
• Link all deposits to fees in the system.
• Define any number of bank accounts.
• Report and verify debts owed to the university.
• Assign and schedule installments for each faculty's fees.
Management of scholarships.
• Handle cases in accordance with the Code of Administrative Procedure (KPA).
• Manage disbursement records.
• Report to the POLON system.
• Award awards and scholarships.
• Prepare grant disbursement lists.
• Support the decision process.
• Update the process to changing regulations.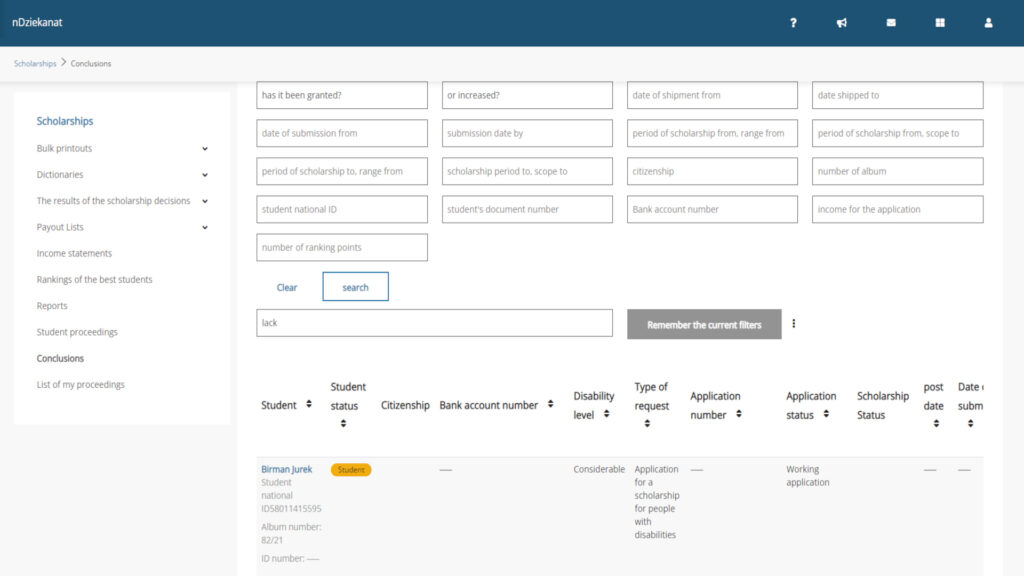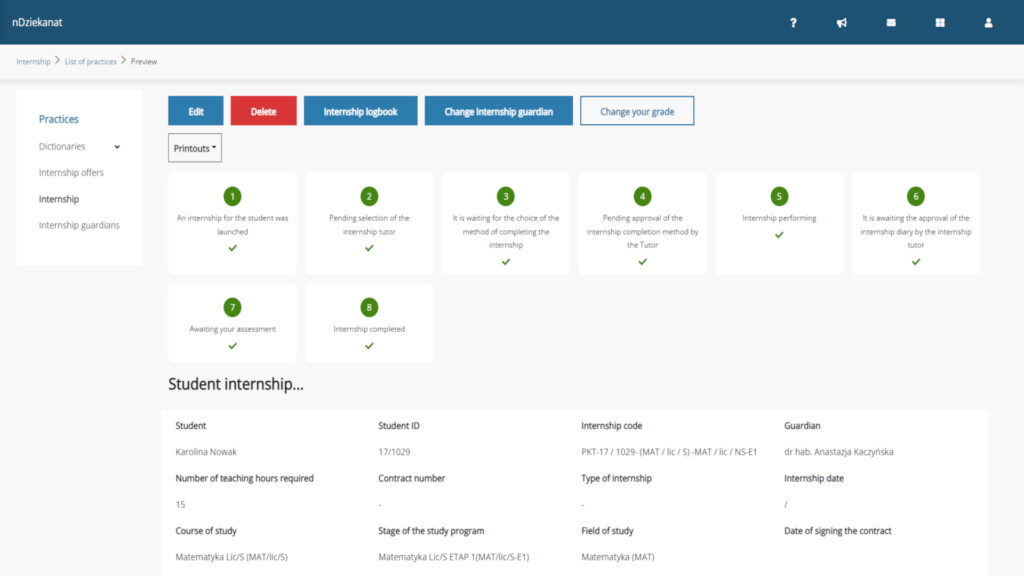 Internship documentation.
• Make documents available to students and mentors.
• Keep an electronic internship log.
• Manage a record of agreements and arrangements.
• Obtain information about completed internships.
• Present college offers in terms of internships.
Diploma thesis handling.
• Comprehensively manage the diploma thesis area.
•Gain the ability to integrate with JSA.
• Work effectively with ORPD.
• Take advantage of additional system configuration.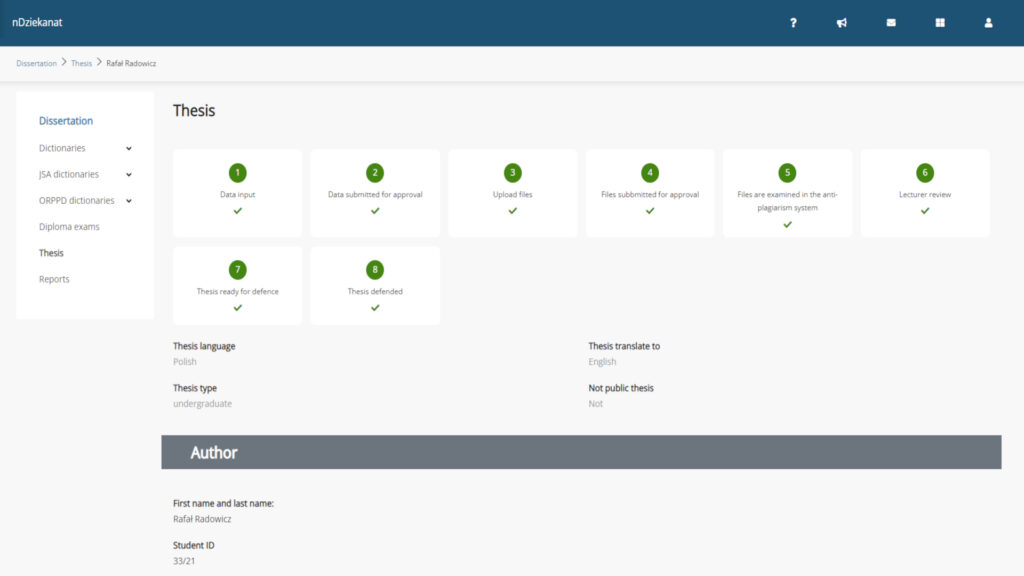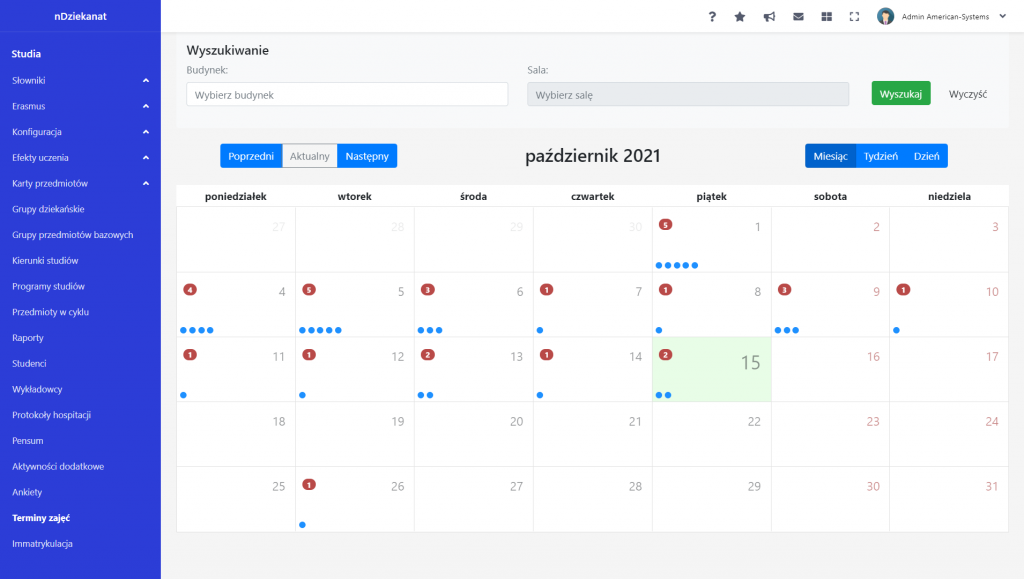 Electronic application processing.
• Define types of cases and applications.
• Handle cases in accordance with the KPA.
• Manage the decision process.
• Handle cases initiated ex officio and on request.
• Handle summonses and notices.
Why the Asseco Dean's Office System?
Efficient management of the dean's office
Permanent access to e-documents
Full support for the Dean's Office
Intuitiveness of system operation
Automation of handling of students
Data security and confidentiality
Check what else we can do for you!
Find out about all our systems for higher education.