System for
Career Offices
Increase the power and reach
of candidate recruitment.
System for Career Offices
Increase the power and reach
of candidate recruitment.
System for Career Offices.
Ensures effective management of the Academic Career Office services. It provides support to students and graduates in their professional careers and selects for them the best job, internship or apprenticeship offers that match their competences. It has a variety of tools to help employers recruit professional staff. The system's modern and attractive interface is accessible from a smartphone, tablet and computer.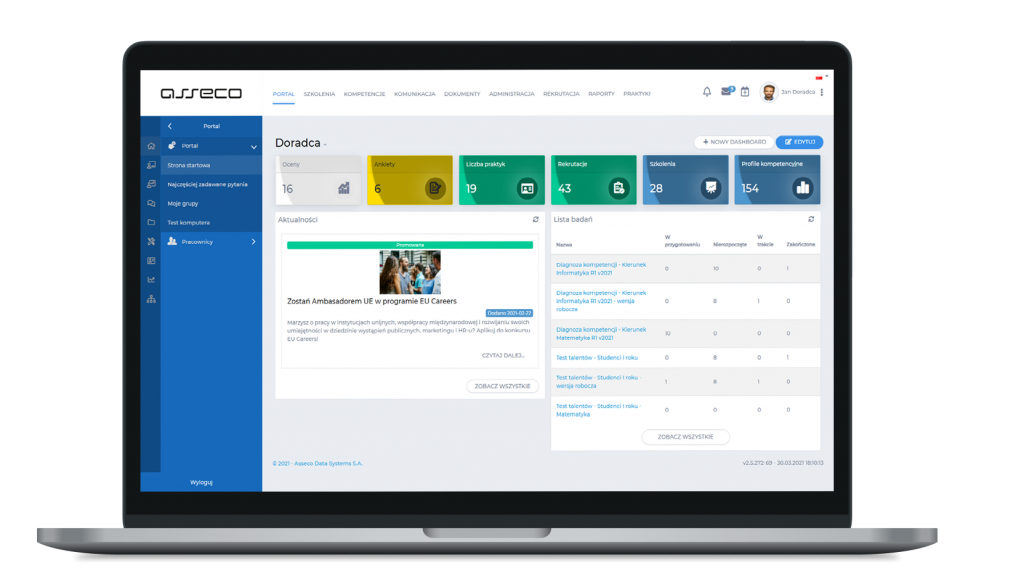 Want to learn more about our solutions?
Discover the functionality of the
System for Career Offices.
Explore the dedicated tools the system provides and gain support in every aspect of the Career Office's operations.
Provide career advice.
• Identify students' talents, determine their optimal job roles, and diagnose competencies using:
– Talent Test – according to the Gallup model, it defines 20 talents in four spheres: cognitive, social, physical, personal.
– Competences Catalog – a proprietary set of 30 competences used by more than 400 universities, organizations and businesses.
– Competences Tests – a set of 150 test questions, effectively verifying 30 competencies.
– Competency Profiles – contains definitions of competence profiles for over 100 occupations and fields of study.
• Provide feedback and developmental guidance to students based on test reports.
• Recommend development activities in view of career path, employer expectations, and labor market situation.
• Optimize job searches that match the student's skills, knowledge, and attitude.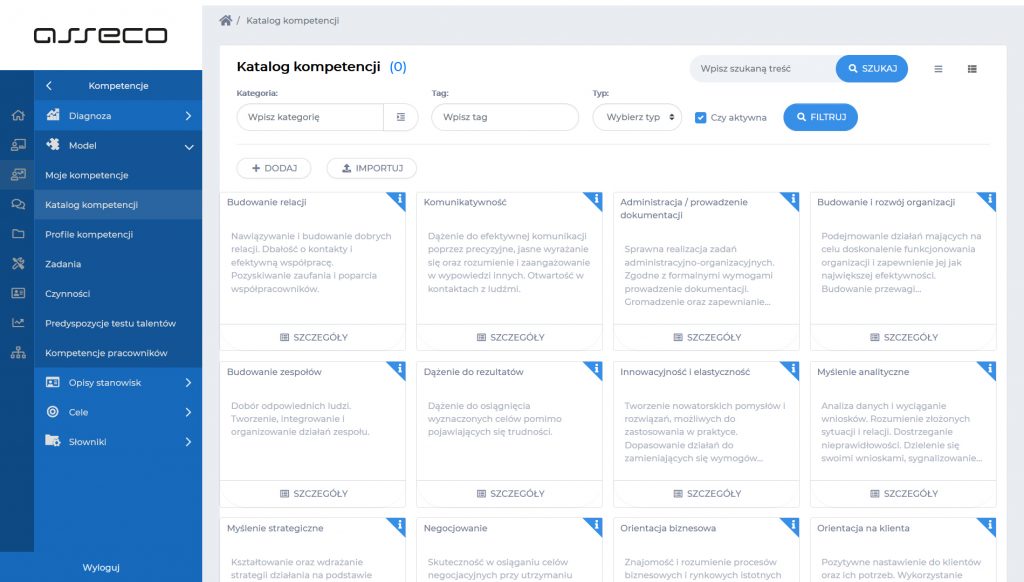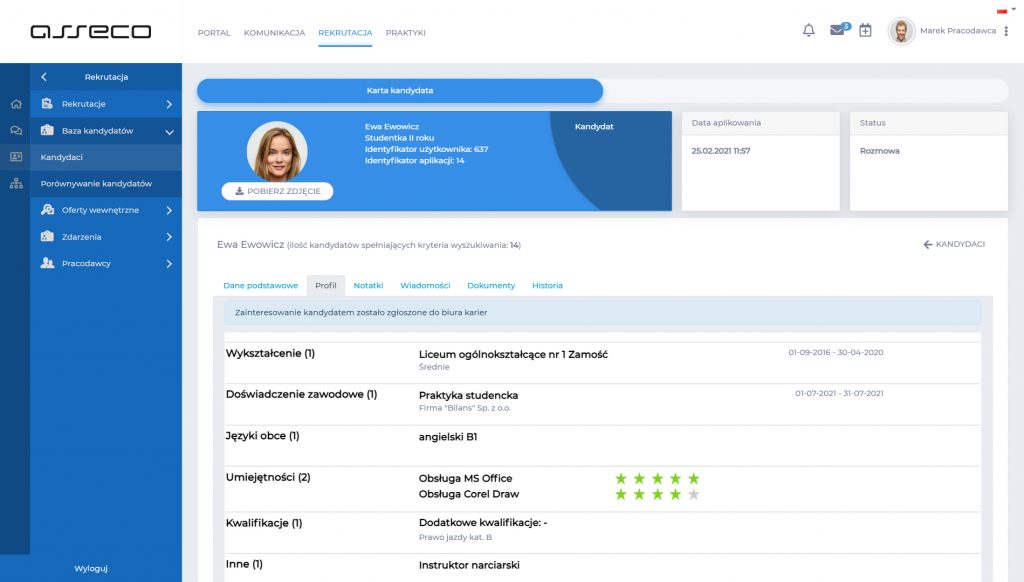 Collaborate with the business environment.
• Accept a system-defined profile or create an employer profile.
• Provide tools to communicate and create job postings.
• Collaborate with the employer in the process of recruitment and selection of candidates.
• Support the business in finding the right candidates for them.
• Conduct student surveys with employers.
• Organize and manage student internships and placements.
• Use online tools to host virtual job fairs.
Manage student development.
• Create e-learning courses, educational materials, surveys.
• Provide open multilingual instructional resources (MOOC).
• Monitor the use of e-learning courses by students.
• Organize classroom, hybrid or online courses.
• Define diverse and complex student development programs.
• Determine the conditions for selection of students for development programs.
• Host industry events such as conferences, seminars, and fairs.
• Make announcements and newsletters available to interested individuals.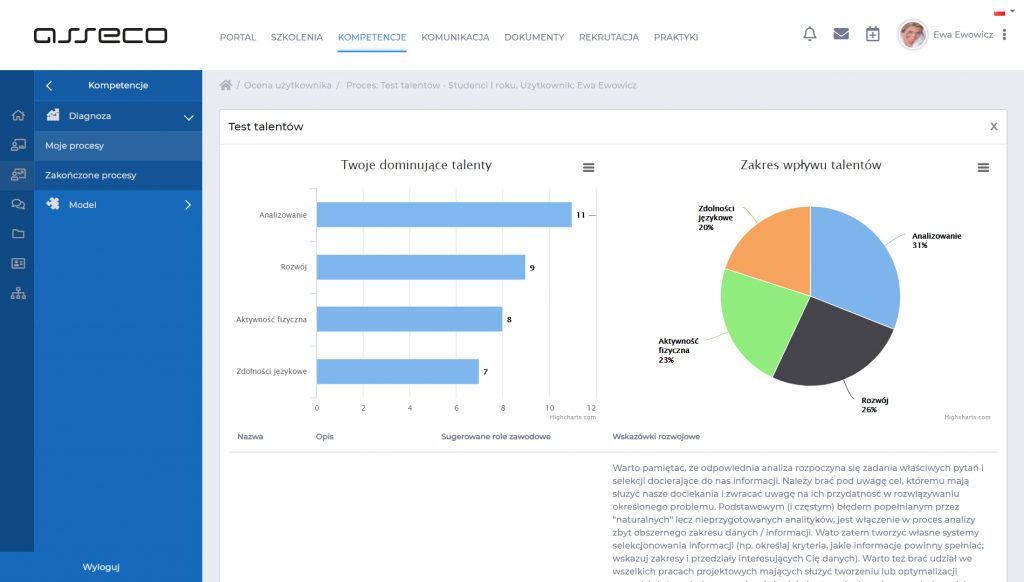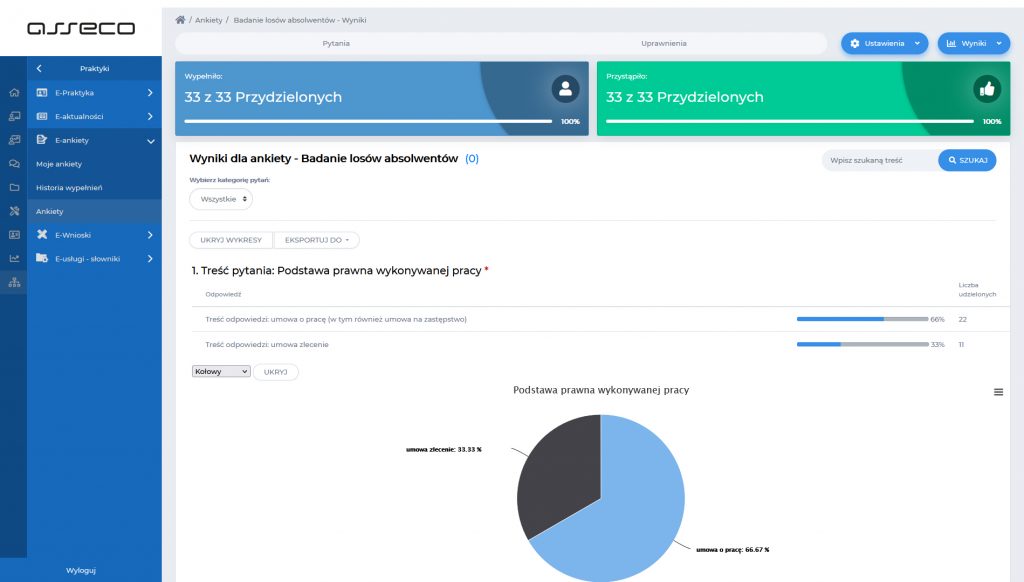 Study the fate of graduates.
• Conduct graduate surveys.
• Maintain a database on graduate's careers.
• Use templates or create your own survey questionnaires.
• Identify and create groups of individuals for the study of graduate's fates.
• Use a template or create your own survey invitation.
• Monitor the progress of the study, generate reports and draw conclusions.
Why Asseco System for Career Offices?
Comprehensive management of the Career Office
Constant online access to the system
Data security and confidentiality
Built-in talent and competency testing
Professional support for students and graduates
Effective collaboration with employers
Check what else we can do for you!
Find out about all our systems for higher education.